Parole & Probation Violations Denver Attorney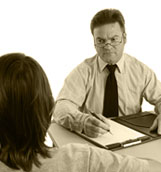 Whether you are on probation or on parole, the important thing is that you are not in prison. If you have been charged with violating your probation or parole, there are still things you can do to maintain your freedom. I am Denver attorney Christopher T. Braddock, and I protect the rights of people who have been accused of a parole or probation violation.
Probation Violation Charges
A simple technical probation violation, like the failure to report, could be enough to put you in prison. Whether you did not see your P.O. on time, missed a curfew or skipped a class, these circumstances could lead to the court revoking your freedom.
If you have been charged with a technical violation of the terms of your probation, the first thing I will do is review the reasons behind that particular condition of you release. Is it rationally related to your rehabilitation? Taking a look at your complete history, I will encourage the judge to act in the spirit of the law and see a simple mistake for what it is.
If you have been charged with a probation violation after allegedly committing a new offense, the only way to fight the violation is to beat the new charge in court.
An Experienced Approach
Your future matters.
Contact criminal defense attorney Christopher T. Braddock.
Effective defense strategy & investigation.

Over 20 years of experience specializing in criminal, sex, drug & juvenile crimes.

Collaborative, proven approach.

---
Parole Violations Charges
It can be hard to transition back to life outside after prison. Any violation while you are on parole could send you back to jail immediately. It could be as simple as carrying too much money or taking too long to return home after work. Your parole officer is allowed to impose certain conditions on you, and if you violate one of those conditions you will face a hearing before the parole board. I can assert your rights at that hearing and make sure they hear your side of the story.
If you are charged with a new offense, the challenges are even tougher. Fighting whatever new charges you face, we will seek an acquittal so you can remain on parole.
Contact an Experienced Parole & Probation Violations Attorney
If you are on parole or probation, the last thing you want is to return to prison. However, it does not always take much to make that possibility a reality. From my offices in Denver, I can help you mitigate the potential damages. Available during weekly business hours, I also offer evening and weekend appointments.
Your Case, Our Commitment
Don't let criminal charges ruin your life. Let Christopher T. Braddock fight for you.