Denver Sex Crimes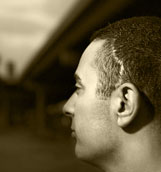 Colorado require all people convicted of a sex offense to register. The length of registration is determined by the particular sex offense.  Additionally, Colorado allows Colorado residents who have suffered a foreign (Non-Colorado) sex conviction the possibility to be removed from the sex offender registry.  Removal from the sex offender registry will allow you to regain a sense of privacy.
Denver Sex Crimes Attorney
Your future is on the line. I can help you protect it. I am Denver sex crimes attorney Christopher T. Braddock, and I have been protecting clients accused of sex crimes for more than 20 years. By giving you an honest assessment of your case, I will make sure you understand the challenges ahead and know what defenses are available to you.
An Experienced Approach
Your future matters.
Contact criminal defense attorney Christopher T. Braddock.
Effective defense strategy & investigation.

Over 20 years of experience specializing in criminal, sex, drug & juvenile crimes.

Collaborative, proven approach.

---
Sex Crimes Cases
Every sex crimes defense case has strengths and weaknesses. I will take a close look at your sex crimes case, clearly explain the prospects and make a solid estimate of the cost of defense. Because I have handled these cases for more than 20 years, I know what to expect. If the prosecution has a witness ready, I will make sure we are ready with a witness or expert who can counteract that testimony.
Challenging the prosecution's evidence is especially important in sex offense cases. The outcome of your case will affect the rest of your life. Collateral consequences such as registering as a sex offender may prevent you from obtaining a job or housing.
You will also be required to meet with the police at least once a year on your birthday to re-register. If you are facing prison, in Colorado, less than 5 percent of convicted sex offenders sentenced to prison are granted parole. If you are sentenced to prison, how soon you get out will be up to the Department of Corrections.
Sex crimes normally include:
Incest
Invasion of Privacy for sexual gratification (Peeping Tom)
Clearing Your Name From the Sex Offender Registry
There are circumstances that may allow you to clear your name from the sex offender registry.  I will help you understand your rights and determine if you qualify for removal from the sex offender registry.
Contact Denver Sex Crimes Attorney Christopher T. Braddock
Contact me to discuss your sexual assault or other sex crime charges. Call 303-675-0100 or send me an email. If you cannot schedule an appointment during weekly business hours, I also offer evening and weekend appointments at my Denver offices.
Your Case, Our Commitment
Don't let criminal charges ruin your life. Let Christopher T. Braddock fight for you.