Aggravating assaults including first and second degree assault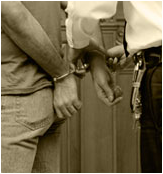 A conviction for any violent crime carries a mandatory prison sentence. It is important to defend these serious charges with the help of an experienced defense attorney. I am aggravated assault attorney Christopher T. Braddock, and I have been defending individuals throughout Colorado for more than 20 years.
If you've been arrested for or charged with a violent crime, contact my criminal defense law firm today by calling 303-675-0100 or sending me an email.
From my law office in Denver, I provide effective defense for any type of violent crime, including:
Denver, Colorado, Domestic Violence Lawyer
Defending against domestic assault can be challenging, particularly because the alleged injured party is often unsure of whether or not he or she wishes to file charges. If he or she alerts authorities to alleged domestic violence, however, prosecutors take over and can press charges even if the victim decides he or she doesn't want the case to continue.
If you are facing a Colorado domestic violence charge, you need an experienced Denver, Colorado, domestic violence lawyer to mount an effective defense. As your attorney, I will thoroughly investigate the circumstances of the incident, including interviewing friends and family of the couple to get the facts straight.
Who Looks Out for the Defendant's Rights?
Facing criminal charges alone can be very stressful. Often, the District Attorney's only priority is to convict and hand out the harshest possible punishments. Without experienced representation, you may be pressured into accepting an inappropriate plea bargain.
Remember, prosecutors aren't there to ensure that you receive a fair trial or that your rights are protected. The only people concerned with your rights are yourself and your criminal defense attorney.
If you're facing charges for a violent crime, contact me, Christopher T. Braddock, today for a free initial consultation and we can start building your defense.