DMV Driver's License Hearings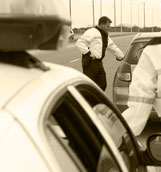 Whether you have been arrested for drunk driving or driving with a suspended driver's license, you will have to deal with the DMV in addition to facing criminal charges. I am Denver attorney Christopher T. Braddock, and I will handle every aspect of your defense, including your DMV hearing. By challenging the charges up front and working for driver's license reinstatement, I will help you fight for your driving privileges.
If the police take your license at the time of the stop, you have seven days to request a DMV hearing. If you fail to request a DMV hearing within this time, your license will be suspended automatically.
Your DMV hearing
Your DMV hearing is a civil hearing, and unlike criminal court, you do not have to be guilty beyond a reasonable doubt in order for them to suspend your license. All they need is a preponderance of evidence. In most cases, a DUI will lead to a nine month suspension. You may be able to get a provisional license after you serve a portion of your sentence.
If the arresting officer does not attend the hearing, the DMV cannot suspend your license. However, if the arresting officer is at your DMV hearing, we will have a first opportunity for cross examination. This can be a great way to gather information before your trial, because everything the arresting officer says will be in the official court record.
A lot of things can be done for your benefit at your DMV hearing, but small mistakes can also have major consequences. As your lawyer, I will make sure you handle the process properly from start to finish.
Contact an Experienced Attorney to Discuss Your Driver's License Case
Whether you have been arrested for drunk driving or a speeding ticket, your DMV hearing is an important part of your defense strategy. Available during weekly business hours at my Denver office, I also offer evening and weekend appointments. Contact me today to learn more about enlisting an attorney for your DMV hearing.
Se Habla Español · Credit Cards Accepted