Driving With a Suspended or Revoked Driver's License
It is illegal to drive with a suspended or revoked driver's license, but these cases are not always black and white. Whether there was an emergency situation or you were unaware of your license suspension, you may have an effective defense to the charges you face. I am attorney Christopher T. Braddock, and I can help you fight your suspended driver's license.
Many people do not realize that license reinstatement costs money in Colorado. In many cases, people have their licenses suspended for failure to pay child support, parking fines or speeding tickets. Until those obligations are paid, you will not be able to drive.
What happens when your driver's license is suspended or revoked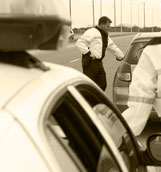 When the DMV suspends your license, they will notify you by certified mail. However, some people still fail to receive proper notice and never even know their license was suspended. Whatever led to your license suspension, you will have to go to the DMV and pay a reinstatement fee. Some people must serve out a waiting period or complete alcohol counseling as well.
Defense attorney for suspended or revoked license cases
If you are caught driving with a revoked or suspended driver's license, an experienced lawyer may be able to help you mitigate the damage. I will make sure the court looks at the circumstance in your case. Why was your license suspended in the first place? Were you properly notified? Were you driving in an emergency?
I will make sure the court takes all circumstances under consideration before resolving your case.
Contact My Office for Immediate Advice
When you are not able to drive, it can drastically alter your life. And if you are caught driving with a suspended or revoked license, you will be unable to drive for even longer, unless you come up with the right defense. Available during weekly business hours, I also offer evening and weekend appointments. Contact me today to figure out your defense.
Se Habla Español · Credit Cards Accepted