Denver Murder Defense Attorney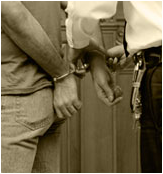 Violent crimes can result in very serious convictions and punishment, and require an aggressive defense by an experienced trial lawyer. The severity of the punishment will depend upon the seriousness of the injuries to the victim.
Murder Charges
Because these offenses carry a mandatory prison sentence you need an aggressive and experienced lawyer to handle your case. I am criminal defense attorney Christopher T. Braddock. I have handled felony violent crime cases that have included murder, kidnapping, rape, robbery and domestic violence.