Manslaughter Charges Denver Defense Attorney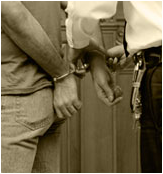 Violent crimes committed with a vehicle that cause serious injuries or death require the attention of an experienced criminal defense attorney. You may be facing severe consequences if convicted of vehicular manslaughter or vehicular homicide, including jail or prison time and large fines.
If you find yourself charged with a serious vehicular crime, turn to me, defense lawyer Christopher T. Braddock. I am a Denver, Colorado, lawyer who has extensive experience handling a wide range of criminal matters, including vehicular homicide and vehicular manslaughter. Utilizing my background working at the public defender's office, I am able to provide aggressive representation to clients whose futures are in jeopardy due to criminal charges.
Vehicular Homicide and Vehicular Manslaughter
In Colorado, the terms vehicular homicide and vehicular manslaughter are used interchangeably. The proper term for the charge that you may be facing is vehicular homicide, though. This means that you are allegedly responsible for the reckless operation of a motor vehicle that caused the death of another individual. Vehicular homicide can also be charged if the motor vehicle was not necessarily being operated recklessly, but if the driver was under the influence of alcohol and/or drugs and caused the death of another person.
These types of cases require thorough and zealous defense. I can examine all aspects of the situation, including the violation of any law enforcement procedures during the arrest or investigation, and any violation of your civil rights throughout the gathering of evidence and materials by the police.
Vehicular Assault
Colorado law states that if a motor vehicle is operated in a reckless manner by an individual and that recklessness is the direct cause of serious injury to another individual, vehicular assault is committed. Also, if the motor vehicle is operated under the influence of drugs and/or alcohol and an injury is caused by the individual operating the vehicle, this constitutes vehicular assault.
If you have been arrested for or charged with vehicular assault, I can help you understand the specifics of your situation and how we may go about seeking a resolution to the case.
To learn more about how vehicular crimes are handled in Colorado, contact my Denver-based law firm today for a free initial consultation. I can begin protecting your rights and building your defense immediately.