Internet Luring & Sexual Exploitation Defense Lawyer
Being convicted of a sex crime can have many devastating consequences, including the requirement that you register as a sex offender for life. If you are facing a sex crime such as internet luring or trading of illegal pornography, you need the help of an experienced and aggressive criminal defense attorney.
I am criminal defense lawyer Christopher T. Braddock and I have over 20 years of experience providing clients in and around Denver, Colorado, with tailored criminal law representation. I strive to help you understand your options while seeking a resolution to the case that suits your best interests. To learn more about the matters listed below, contact my office and schedule a consultation.
Internet Luring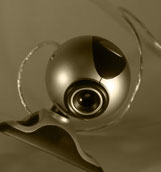 Internet luring or solicitation is a very serious criminal charge and needs to be fought at every stage of the process. Internet luring is a type of crime that has recently been highly-publicized. With the wide usage of the internet by the majority of society, the cases of internet luring have increased. An internet luring charge is leveled against an adult individual that is accused.   A minor or juvenile target over the internet can be lured by using attention, affection, kindness, even gifts.
These individuals are often willing to devote considerable amounts of time, money, and energy in this process. Individuals accused of internet luring are also alleged to gradually lower children's inhibitions by slowly introducing sexual context and content into their conversations, possibly enticing them into meeting in person to perform sexual acts. I am dedicated to helping my clients understand the internet luring charges against them and how we may be able to structure a defense to these charges.
Internet Luring, Enticement & Sexual Exploitation of a Child
These crimes have been popularized by undercover cops arranging for mass stings either through internet chat rooms or other social media.  Normally they involve an undercover cop posing as a child under the age of 15 and the cop will attempt to arrange any of the following:
Internet Luring is when a person contacts a child through email, chat room or text and invites the child to meet for ANY PURPOSE.  You must know or reasonably believe that the child is under the age of 15 and you must be more than 4 years older than the child.  IT IS NOT A DEFENSE that the meeting never occurred or that you were actually communicating with a cop.
In practice you will have a cop trolling in a chat room and the cop will pose as a child under the age of 15 and send you a message. The cop will offer up that they are under the age of 15 and innocently ask you how old you are.  Then the flirtations will begin.
While not specifically asking to meet you in person the cop will try to direct the conversation that way.  This communication will be recorded to be used against you.  If you invite a child or a cop posing as a child to meet you, FOR ANY REASON, you could be charged with Internet luring.
Enticement of a Child
A person commits Child Enticement when they attempt to persuade or invite a child under the age of 15 to enter a secluded place to engage in either sexual contact or sexual assault.  So perhaps you have engaged in a communication with an undercover cop, however instead of just arranging a meeting for coffee, you arrange a meeting for the purpose of sex or sexual contact.
Internet Sexual Exploitation of a Child
This crime occurs when you are chatting with a child or an undercover cop posing as a child and you either request, invite and/or send an image exposing yourself or receive an image where the child exposes himself/herself.
Internet Luring & Sexual Exploitation Charges
Contact Christopher Braddock
Get in touch with a Denver, Colorado, criminal defense lawyer who can defend your rights in any criminal law situation. Contact my law firm today for a free initial consultation. I will help you understand your situation and start building your defense immediately.
Se Habla Español · Credit Cards Accepted