Sexual Assault & Rape Charges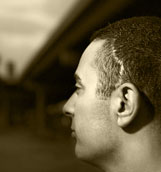 There is no sex crime called rape under Colorado law. Rape is considered a type of sexual assault that is often enhanced by other charges, such as kidnapping or burglary. Since sexual assault is already a felony charge, when it is aggravated by an additional criminal charge, it can be as high as a class two felony.
Most rape cases involve two people and come down to the defendant's words against the words of the accuser. When it comes time to go to trial, the court will consider two important questions: did it occur? Was it consensual?
Sexual Assault & Rape Denver Defense Lawyer
Allegations of rape are very serious, and there are many laws in place to prosecute alleged offenders to protect society. But if you have been accused of rape, who is going to protect your rights? I am Denver defense attorney Christopher T. Braddock, and I have been defending clients charged with sexual assault and rape for over fifteen years.
While the state will conduct their own investigation, I will conduct a separate investigation on your behalf. By conducting interviews and gathering evidence, I will build a defense that supports your story. I also defend clients against charges of date rape and statutory rape.
When you contact my Denver offices, you will get more than just a lawyer to handle your case. I will conduct a thorough investigation on your behalf and keep you updated at every stage of your case. I will listen to your side of the story. Contact me today for more information about your rape defense.
Child Sexual Assault
If you have been accused of a sex crime involving a child, your future is on the line. You must take advantage of every opportunity to avoid the worst consequences, including prison and sex offender registration. I am criminal defense attorney Christopher T. Braddock, and from my Denver offices, I represent clients who have been charged with child sexual assault and unlawful touching.
Colorado takes child sexual assault cases very seriously. If the state can prove that an act involving a child was for the perpetrator's sexual gratification, it is considered a sex crime. If there was physical contact involving sexual penetration or intrusion between the child and the accused, a sexual assault charge is likely.
Types of Child Sexual Assault Crimes
Child sexual assault crimes depend on a few factors, including the nature of the crime and the age of the child. While anyone under 18 is considered a minor, Colorado considers anyone under the age of 15 to be a child. Sexual assault charges can be filed for a wide variety of acts, including unlawful touching of anyone, whether over or underneath clothing.
While child sexual assault is the most severe sex crime involving a minor, other crimes involving children also provide severe consequences, including sex offender registration. I also represent clients charged with the following sex crimes involving children:
Unlawful Sexual Contact: If you are accused of improperly touching a child above their clothes, you will not be charged with sexual assault, but you can still face sex crime charges. If you entice or coerce a child to expose their private parts, or expose yourself to a child — even if no physical contact was made — you could also be charged with unlawful sexual contact.
E-Mailing and Sexting: Colorado normally calls this "Internet Sexual Exploitation".   If you are convicted, you will have to register as a sex offender. You could even face charges for forwarding an e-mail or message that you did not write.
Contact Sexual Assault & Rape Lawyer, Christopher Braddock
When you face criminal charges of any sort involving the allegations of a child, you want to work with a lawyer who will conduct a thorough investigation of the accusations against you. I will provide complete access at every stage of your case, and help you make the most of your chance to tell your side of the story.
My Denver offices are open during weekly business hours, and you can schedule evening and weekend consultations by appointment. Contact me today for more information about child sexual assault charges.
Se Habla Español · Credit Cards Accepted